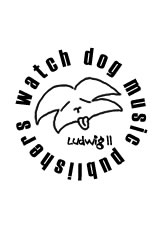 General Information
We are committed to providing visitors with a website that respects their privacy. This page summarizes the privacy policy and practices used on WATCHDOG MUSIC PUBLISHERS website as provided through AdInk Communications.
Does Watchdog collect my information and if so, how is it used?
In general, you can visit our website without telling us who you are or providing us with any personal information. However, we do collect the IP addresses (not the e-mail addresses) of all visitors to our site to measure the number of visits, pages visited, average time spent on the site, etc. We also collect the e-mail addresses of those who send us e-mail messages; however, we will never share those addresses with any other company or send unsolicited e-mail to any of the addresses we collect without prior authorization.
When you use features such as Sign In, Request a Catalog or Register Now, you will need to provide personal information. None of this information will be released without explicit prior authorization.
Does Watchdog or AdInk Communications share my information with other companies?
Watchdog and AdInk Communications will not trade, rent or sell your personal information, your responses, or any other specific details about you or your household that are collected by WatchdogMusic.com without your authorization. We may provide aggregate statistics to reputable parties about the visitors to our site, but these statistics will not include any personal or private information that identifies you.
How is my information protected on the Watchdog website and AdInkCommunications server?
Although no data transmission over the Internet can be guaranteed to be 100% secure, we employ SSL Secure Socket Layer technology and 32/128 bit encription to ensure the security of your information on our systems.
Are "cookies" used on the website, WatchdogMusic.com?
WatchdogMusic.com only utilizes cookies to measure unique visitors, pages visited, and average time spent on the site.